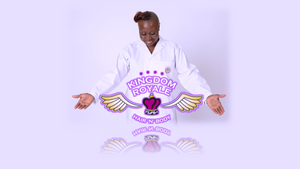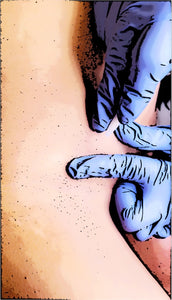 ELECTROLYSIS - PERMANENT HAIR REMOVAL
RADIANT BEAUTY AWAITS: UNVEIL YOUR SMOOTH, HAIR-FREE SKIN WITH EXPERT ELECTROLYSIS
Experience the transformative magic of electrolysis as it gracefully
banishes the appearance of black, gray, and white hairs,
unveiling a portrait of timeless allure and radiant confidence.
LEARN MORE
LASER HAIR REMOVAL
A speedy procedure used to remove hairs in a short time. Hair regrows at a slower and thinner rate and over a period of time, it results in the permanent reduction of unwanted hair.
LEARN MORE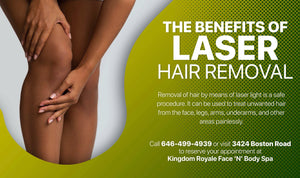 Summer Bodies are Built During the Fall
---
We Help You Protect Your Investments
Post Op Services: Lymphatic Drainage Massages, Body Contouring Treatments, and much more!!!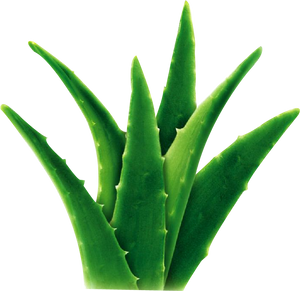 Discover, Rejuvenate and Refresh!
Kingdom Royale Hair – N – Body is a cosmetic line of Body Butters (Soufflé) Body Lotion, Body Cream, Brown Shu-gah Face & Body Scrub, Jamaican Black Castor Oil Peppermint Shampoo and a Anti-Aging Skin Care System. Kingdom Royale's cosmetic products are formulated with blended mixtures of Organic Herbs and Essential Oils from as far as Ghana, Greece, India, and Jamaica. We invite you to learn more about us, our products, and you too will discover the rejuvenating and refreshing benefits of Kingdom Royale Hair-N-Body!
LEARN MORE
FEATURED ROYALE COLLECTIONS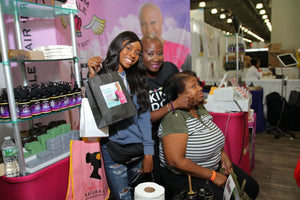 Circle of Sisters 2018 Kindom Royale Hair N Body Review
This years Circle of Sisters event was very successful. My team and I interacted with consumers on a different level than we had done in previous years. This year we stepped outside of the norm and gave hands on demos of hairstyling and facials. The idea was to have consumers touch feel and experience products by using them in the capacity that they were created for...
CONTINUE READING